AMD stock (NASDAQ: AMD) is among the best tech stock performers as the shares of the chip maker grew more than 80% in the past six months. Investors' confidence in robust demand for its flagship products including Ryzen and EPYC helped in generating 24% share price gains in the last month alone.
Intel's 7nm processor production problem is among the catalysts for AMD processors. Intel is the closest competitor to AMD. Intel has announced a delay for its 7nm processers due to a "defect mode" in the process. AMD's Ryzen and EPYC processor sales doubled year over year in the second quarter.
"With Intel's roadmap in flux, but in a larger measure due to AMD's own product innovation, we forecast share gains and strong revenue/margin growth," Cowen analyst Matthew Ramsay said.
Cowen has provided a price target of $100 for AMD stock.
Piper Sandler has also set a price target of $100. Its analyst Harsh Kumar believes AMD revenue growth is likely to benefit from new product introductions while the hardships at its major competitor will also help in enhancing the market share.
AMD has generated 26% year over year revenue growth in the latest quarter, thanks to Ryzen and EPYC processor sales. The company expects to extend the momentum into the second half of the year.
"Despite some macroeconomic uncertainty, we are raising our full-year revenue outlook as we enter our next phase of growth driven by the acceleration of our business in multiple markets," Dr. Lisa Su, AMD president and CEO said.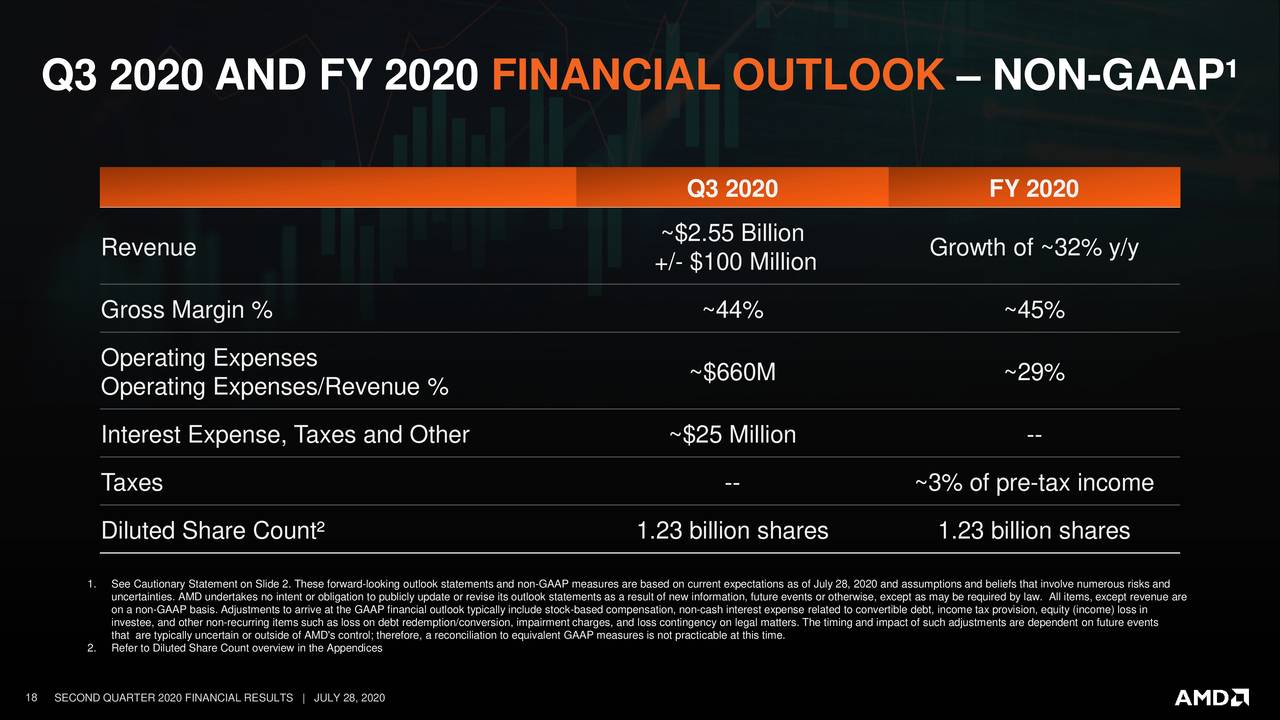 It forecasts third-quarter revenue in the range of $2.45-2.65B, indicating an increase of 42% year over year and 32% quarter over quarter. The analyst's consensus estimate stands around $2.3B. For the full year, the company anticipates year over year revenue growth of 32%. It was previously expecting year over year revenue growth in the range of 20-30%.