Wells Fargo (NYSE: WFC) stock price is down more than 50% so far this year amid coronavirus pandemic and low-interest rates. Although the company has slashed its net interest rate income from $41- $42 billion range to $40 billion for fiscal 2020, Wolfe Research's Steven Chubak says $40 billion levels is a significantly better outcome compared to what many analysts are contemplating.
The market analysts are seeing upside potential for Wells Fargo stock price as they believe the financial services company is likely to improve its earnings per share in the year ahead. This is because of better than expected net interest income and declining expense rate.
Wolfe Research analyst Steven Chubak says the company is heading to hit the expense target of $50 billion by 2022, with a long-term target of $47B.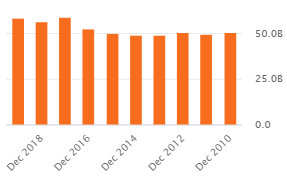 The firm has raised its fiscal 2021 earnings per share target from $2.20 to $2.33. The analysts' consensus estimate for earnings per share is $2.01 for the next year. Wolfe Research has provided a price target of $34 for Wells Fargo stock, with an outperform ratings.
UBS analyst Saul Martinez also appears optimistic about the cost-cutting strategies. Saul Martinez claims that loan loss reserves and provisioning levels may fall sharply once credit and economic outlook stabilize.
Moreover, Fannie Mae's Mortgage Lender Survey has hinted that mortgage lenders' profit guidance for the next three months could remain stronger than expectations amid solid consumer demand. The survey shows that 48% of lenders are likely to see better margins in the third quarter compared to the previous quarter.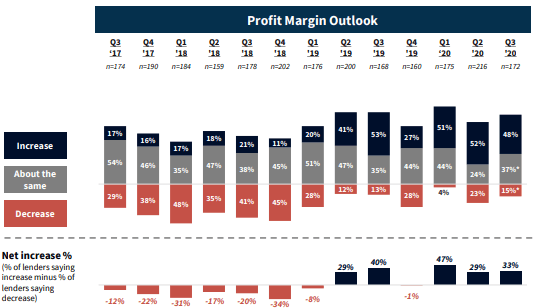 "Lenders' reported purchase mortgage demand for the prior three months across all loan types have returned from sharp drops to the levels seen last year for the same quarter," said Doug Duncan, Fannie Mae (FDDXD) Senior Vice President and Chief Economist.
"Purchase demand growth expectations for the next three months reached the highest third-quarter readings since survey inception," Doug Duncan added.