An American cloud-based software company's Salesforce (NYSE: CRM) stock price soared sharply after reporting stronger than expected second-quarter revenue and earnings. The investors also reacted to a strong outlook for the third quarter and full year.
Its second-quarter revenue of $5.1 billion jumped 29% year over year, topping analysts' consensus estimate by $200 million. The revenue growth is driven by an increase of 29% in subscription and support revenues while professional services and other revenues came in at $0.31 billion.
"It's humbling to have had one of the best quarters in Salesforce's history against the backdrop of multiple crises seriously affecting our communities around the world," said Marc Benioff, Chair and CEO of Salesforce.
On top, its earnings grew substantially compared to the past year period and topped analysts' expectations by $2.86 per share.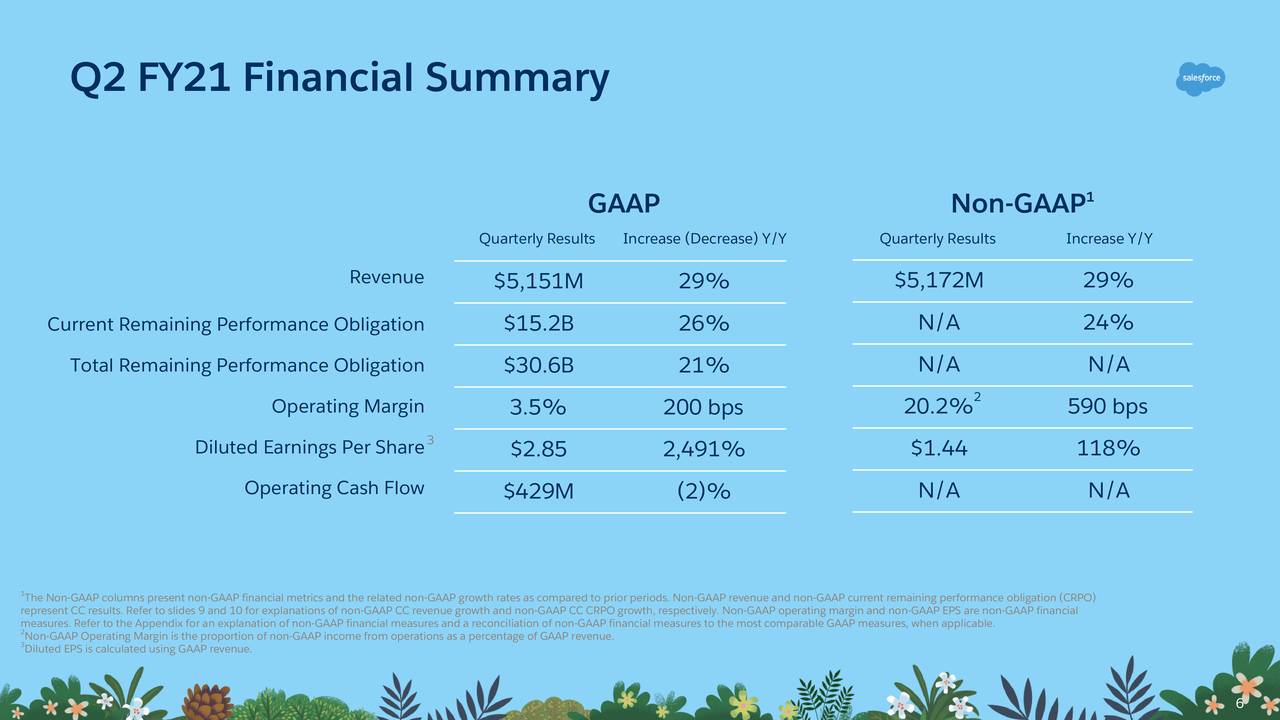 The company forecast third-quarter revenue in the range of $5.24 billion to $5.25 billion, representing a growth of 16% from the past year period.
"Our success in the quarter brought all of this together with the power of our Customer 360 platform, the resilience of our business model, putting our customers first, and doing our part to take care of all of our stakeholders. We know that together we have an opportunity to emerge from these times even stronger," the CEO said.
Salesforce stock price jumped 14% in post-market trading on the earnings announcement. The shares of Salesforce grew 32% so far this year, extending the twelve months gain to 32%.
JMP analyst Patrick Walravens sees strength in the service cloud and sales morale. "If Salesforce were to trade in line with the peer group, it would imply a share price of $300," Walravens said.
Salesforce expects full-year revenue in the range of $20.7-20.8 billion compared to the previous estimate for $20 billion and analysts' consensus estimate for $20.06 billion.