Shares of space tourism pioneer Virgin Galactic (NYSE: SPCE) has been trading in a tight range over the last couple of months as the company has delayed its maiden voyage. However, it has generated enough cash to run the business operations in the next couple of quarters.
The company has consumed $108M during the first half of this year. Cash and equivalents at the end of June stood around $360M. Virgin Galactic announced to offer 23.6 million shares of its common stock at $19.50/share to generate cash for growth activities. The company expects gross proceeds to come in around $460.2 million.
On the other hand, almost 700 customers have already submitted applications and prepayments for flights aboard SpaceShipTwo at $225K per ticket. The passengers along with the founder Mr. Branson are likely to experience several minutes of weightlessness. The maiden voyage is delayed from this year to 2021.
The company has aggressively been testing its space flights to clear the Federal Aviation Administration milestones. It noted during the earnings call that it had now cleared 27 out of 29 milestones.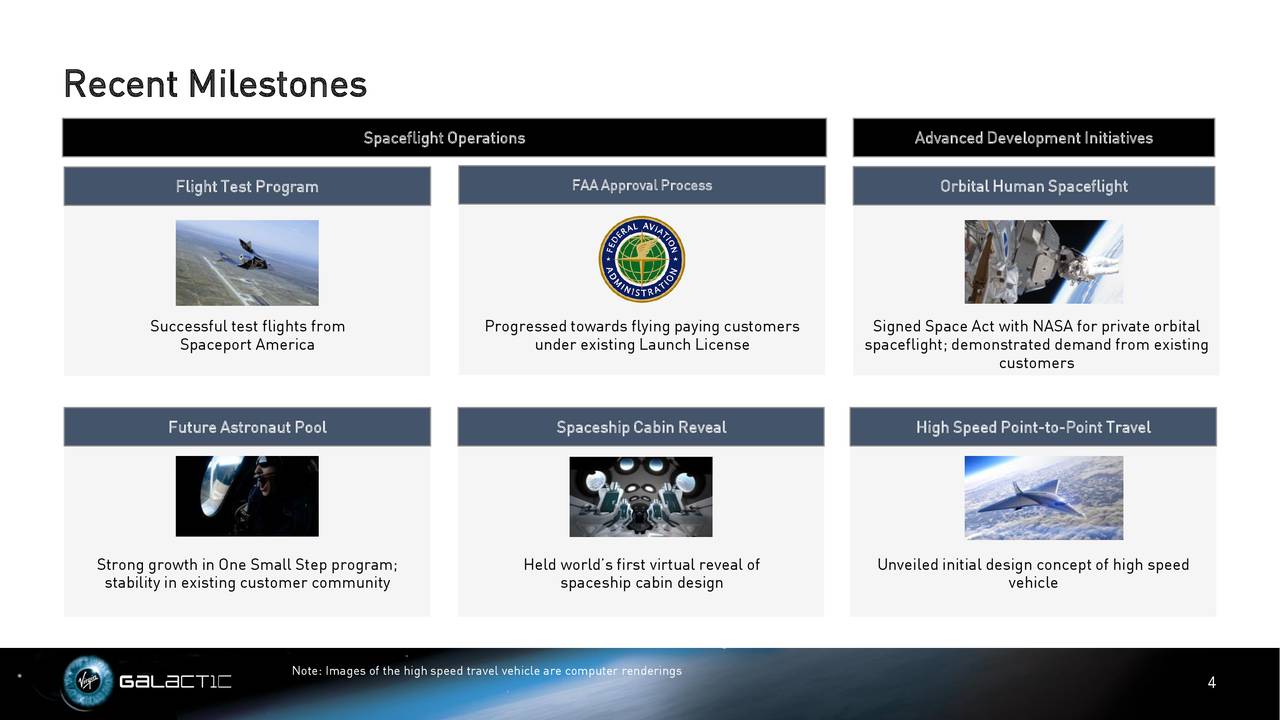 "We expect to advance to the next phase of our test flight program by conducting the first rocket-powered spaceflight from Spaceport America this fall. If all goes as expected on this fully accrued flight, we would then plan to fly Sir Richard Branson on the third powered flight from Spaceport America, which we anticipate will occur in the first quarter of 2021," CEO Michael Colglazier said.
Moving on, Virgin Galactic is planning to enter the conventional airline market. It seeks to launch supersonic jets that would lower air traveling time from London to New York to two hours. The company has been actively working with Rolls Royce on the design.
Space tourism pioneer Virgin Galactic hasn't generated any revenue yet. The company has posted a quarterly loss of $60 million or $0.30 per share for the second quarter.