AMD (NASDAQ: AMD) stock price has lost more than 15% of the value from an all-time high of $92 that it had hit early this month. The share price decline is only blamed on the broader tech market selloff.
However, after the latest selloff, the shares of the chip marker are currently trading at discount based on analyst's price targets and future fundamentals.
The market reports suggest that AMD is likely to see robust revenue growth in the coming quarters. For instance, Digitimes reported that AMD is set to capture 20% of the Notebook processor market this year, thanks to strong demand from the educational sector as well as a shortage of Intel processors.
The chip maker's latest financial results and third quarter projections hint strong demand for Ryzen and Epyc processors.
Its second-quarter computing and graphics sales jumped 45% to $1.37 billion from the past year period. Substantial revenue growth is driven by strong Ryzen processor sales.
"Despite some macroeconomic uncertainty, we are raising our full-year revenue outlook as we enter our next phase of growth driven by the acceleration of our business in multiple markets," Dr. Lisa Su, AMD president and CEO said.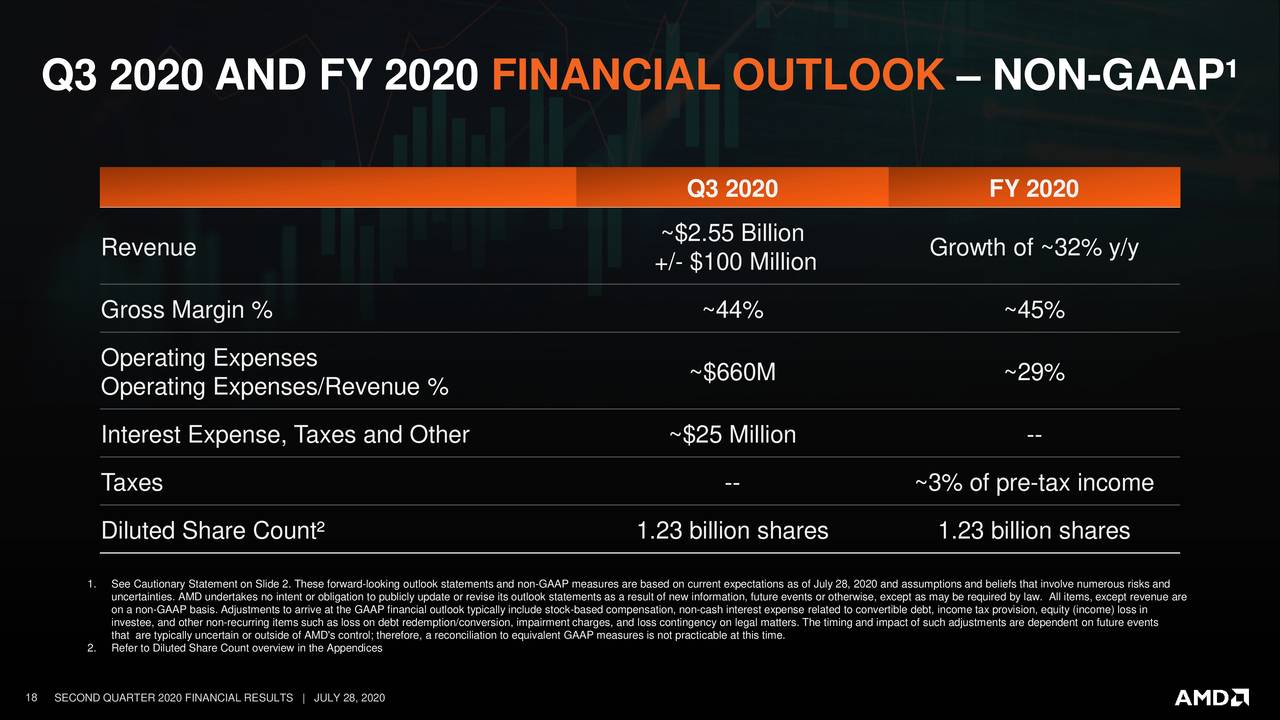 The company expects third-quarter revenue in the range of $2.45 to $2.65 billion. This represents a growth of 42% from the past year period and a 32% increase from the previous quarter. The consensus revenue estimate is around $2.3 billion.
Piper Sandler has provided a $100 price target for AMD stock amid strong demand and Intel's 7nm production issues. Its analyst Harsh Kumar claims that new product launches would further add to revenue growth trends. Its stock price is currently trading around $74, up 62% year to date.
Cowen has also set a $100 price target. Its analyst Analyst Matthew Ramsay said:
With Intel's roadmap in flux, but in a larger measure due to AMD's own product innovation, we forecast share gains and strong revenue/margin growth."